The Galapagos of California
In Production
In the Age of the Anthropocene, the California Channel Islands are a living laboratory of human folly, hubris and ingenuity, an analogue for our times and a possible blueprint for saving the dwindling 'islands of nature' throughout the planet.

DIRECTOR : François de Riberolles
WRITERS: François de Riberolles, Michael Allder, Gail Gallant & Emmanuel Laurent
PRODUCERS: Martin de la Fouchardière and Fran Yanor


Pirates and other Crime Stories
In Development
Every year, billions of dollars of illegal fish are sold around the world. Modern-day pirates plunder fish in the lawless deep sea or along under-monitored shorelines of impoverished countries. Piracy off the Somalia coast began when foreign fishing vessels pillaged Somalian fish stocks. In Indonesia and Malaysia, pirates hijack fishing vessels and sell products locally. Chinese fishermen have killed and died poaching fish from South Korean waters. Japanese whalers have been chased from Australian marine reserves. In Canada and the US, labeling laws don't mandate retailers to list either the scientific species name or the country of origin on consumer packaging. Several studies in Canada, the US and the EU showed widespread mislabeling of seafood. Cheaper, sometimes endangered species are passed off as more expensive varieties. Species high in mercury or toxic substances are sold as benign farmed fish. In North America, up to 40 per cent of the fish products are mislabeled. Various sources estimate 30 per cent of global fishing activity is illegal, worth US$10 – $20 billion annually. No wonder consumers don't know what they're eating.

Fish Tales
In Development
We are eating wild fish faster than they can reproduce. Half of the fish we eat comes from a farm. Some estimates indicate China's aquaculture industry supplies up to 2/3 of the seafood and half the farmed fish humans consume. Increasingly, Chinese farmed fish is finding its way onto North American and European plates. Fish tales investigates: a large tilapia operation in Hainan; genetic research in Shanghai, an high-end ocean ranching in the Yellow Sea,and more. A fish tale for every meal.

Uprising
In Development
Photo credit: The Epoch Times

China Rocks
In Development
A gorgeously filmed science adventure through otherworldly landscapes… viewers will meet extraordinary people who "live" China's geology and follow charismatic scientists as they explore the mysterious, unpredictable forces that threaten and inspire Earth's most enduring civilization.
Vibrant stories of engaging people who live and work amid China's volatile tectonics, viewers will feel the danger and see the magnificent rewards of prevailing in one of the world's most energized regions. From the fault lines, to the tallest mountains on the planet, along the rivers that will one day carry these peaks into dusty oblivion, viewers will see China through the lens of scientist-explorers as they conduct fascinating active research in tectonically significant locations.

Development Producer
Five part series on the geology of the world.
Geologic Journey II takes us to some of our planet's most dangerous and dynamic places… (it) will change the way you look at the world…
Premier broadcast 2010, CBC TV and National Geographic International.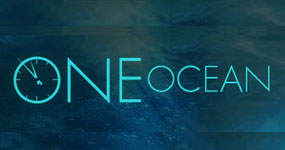 Development Producer
Four part series on life in the planet's ocean.
One Ocean joins expeditions of discovery that… reveal(s) a secret world beneath the water's surface…
Premier broadcast 2009, CBC TV and National Geographic International.


Associate Producer
How warming is affecting the Canadian economy.
…a first-hand look at how climate change is affecting Canadians where it really hurts…
Premier broadcast 2008, CBC TV
Associate Producer
Five part series on the geology of Canada and the United States.
…breathes relevance into ancient geology and traces the extraordinary history of our continent…
Premier broadcast 2007, CBC TV and Discovery U.S.